10 Reasons To Invest In Boston
You are searching for the best city to make real estate investments and Boston is on your radar. Here are 10 reasons why real estate Boston is an excellent choice.
The median property price in Boston is $825,000 and the median monthly rental is $2,750. Whether you want to complete a fix and flip or offer your home as a vacation rental, you can earn more in Boston than in other major markets like San Diego, Dallas, Atlanta, or Orlando.

Boston has a good job market, even after the pandemic. Part of the reason is that Amazon, the largest online retailer in the world, has offices in the Seaport District. Amazon also thrived during COVID-19. The Seaport District in general caters to the tech industry, which has been on an upward growth projectile for years. As an investor, this trend gives you more potential buyers and renters for your property.

Boston has a large student population attending Emerson College, Boston University, and Suffolk University. Buying a multi-family housing unit to rent to students would be a profitable investment.

Interest rates on real estate in Boston remains at a historic low of under three percent. This can make it easier for you to find buyers if you decide to fix up a home and sell it since obtaining a mortgage would be more affordable for them.

New residential construction in Boston continues to be high, giving you greater options when it comes to selecting a property for investment.

The City of Boston offers homeowners a residential tax exemption that cuts the tax rate in half for homes up to $500,000. While you would not benefit directly from this credit because the city requires property owners to live in the home, it can act as an extra incentive to attract buyers to your property when you are ready to sell it.

Boston shows a positive trend in capital value appreciation with real estate analysts predicting long-term upward momentum. While there are no guarantees, you have an opportunity to earn an excellent return on investment due to market appreciation. In the meantime, you can earn money from the high rents in Boston until you are ready to sell the property.

The City of Boston has targeted several areas for revitalization. New infrastructure, road improvements, and public transportation options should draw a larger pool of buyers and renters to these areas.

The law of supply and demand currently favors sellers and property managers in many areas of the country, including Boston. With higher competition to buy or rent property, you earn higher profits.

Investing in real estate in Boston gives you a solid investment at a time when the stock market is volatile due to the financial upheaval wrought by COVID-19.
Because Boston is an in-demand city for real estate purchases, obtaining a traditional bank loan can be challenging. Norfolk Capital, a private hard money lender, makes the process of obtaining funds for real estate investment much easier. You could even have your money within seven days. Please contact Boston's premier hard money lender today to initiate an application.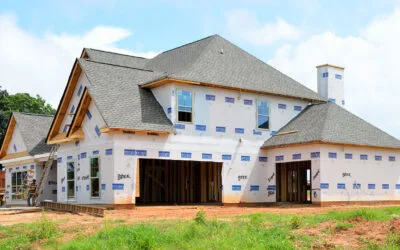 Choosing the right construction loan is a crucial step in turning your vision into reality. We help you find the best alternative in Boston.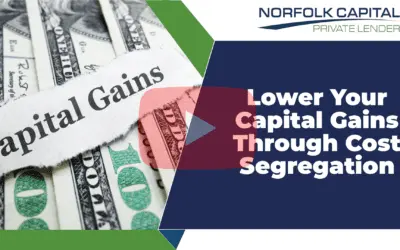 As a real estate investor, you likely understand the importance of maximizing your profits and minimizing your taxes. One way to do this is through cost segregation, a tax strategy that involves identifying and reclassifying certain building components as personal...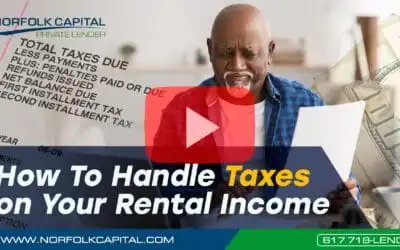 Receiving that monthly rental income feels excellent. You worked hard to get where you are today and now own properties and collect the monthly income. Taxes come into the picture wherever there's income generated by something you own, and a proper strategy to deal...