Finance your next Rehab Project with a fix and flip loan from Norfolk Capital
About Norfolk Capital's Fix and Flip Loans 
We allow you to stay one step ahead of the competition by quickly acquiring a property, having readily available capital to fund renovations, and maximize your ROI. With decades of experience as developers ourselves, Norfolk Capital's team understands what it takes to succeed and can tailor a program to meet your needs!

Advantages of our fix and flip hard money loans
Our programs depend on your project, experience, and unique requirements. Apply now for a quick assessment on your deal.
Our Interest-Only Fix and Flip Loans start at a competitive rate.
Term lengths
start at 12 months
Our experienced and dedicated loan officers have multiple options to structure something that fits your needs.
*Interest rates and other terms are determined based upon asset valuation , borrower experience and financial profile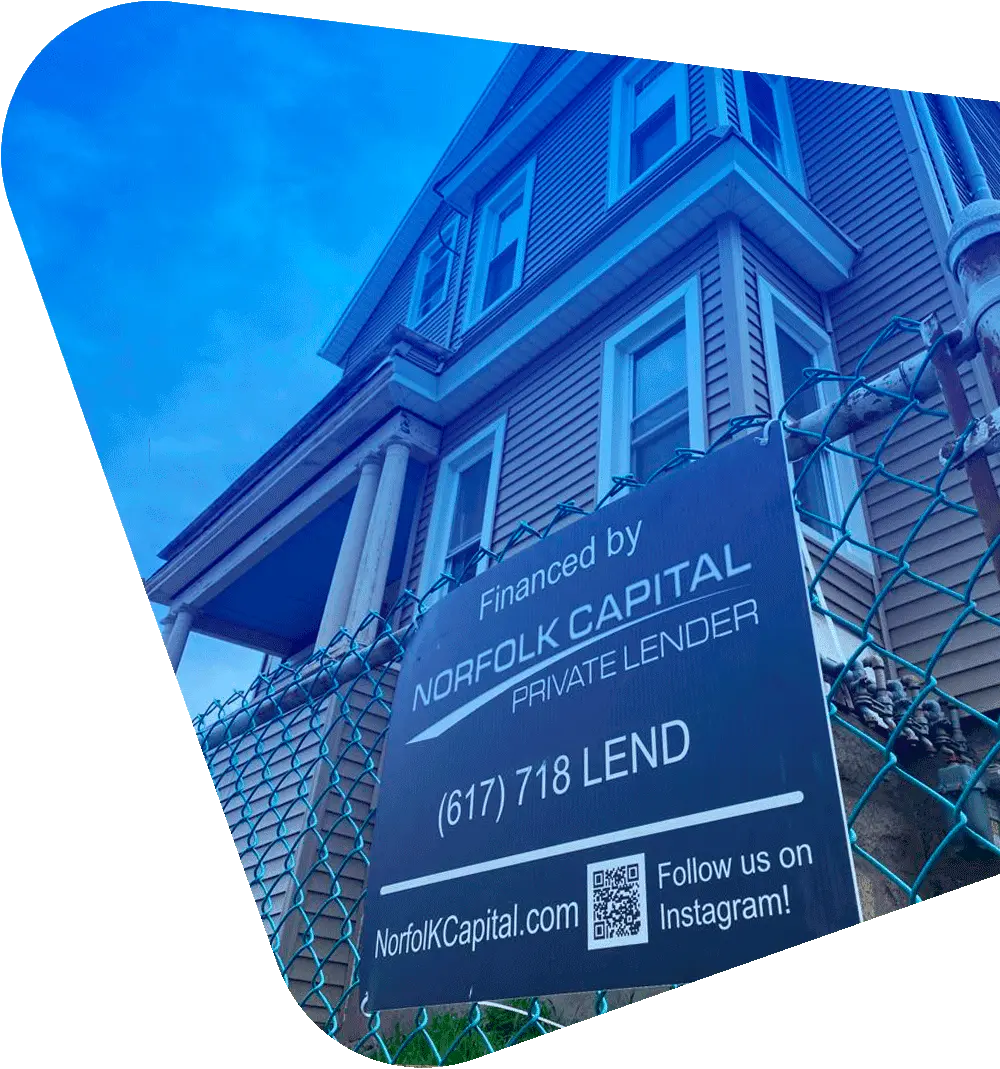 Fix and Flip Loans Frequently Asked Questions
What is a Fix and Flip Loan?
Fix and Flip loans are loans designed for real estate investors looking to buy and sell a property, rehabilitate it, and then sell it
within a short time frame. Typically, the loan consists of the acquisition (buy or refinance) cost the renovation costs and can
sometimes include the interest payments. Since renovation costs are held in reserve until work is completed, financing the
payments allows you to hold on to your cash to get the job done before the draws are done.
What is the difference between Hard Money and Conventional Loans?
Banks take a long time -sometimes months – to approve loans and often have much stricter criteria for approving deals. If you
have your information ready, we can close in days or weeks. Hard money lenders have more flexibility in lending. Instead of
focusing heavily on your financial background, we look at more common sense things like the project potential, your experience,
and your financial history. Hard money lending isn't for everyone, but it is an excellent alternative to consider depending on your
circumstances.
What interest rate are your loans?
Interest rates start at a competitive rate but are dependent on a number of factors, including project type and complexity, the value of the
project, loan size, location, and borrower experience.
Why partner with Norfolk Capital?
Norfolk Capital was founded and led by a team that has decades of development and borrowing experience yourself. This means
you get a team that understands your needs and can help you get the best program for your situation. When you work with
Norfolk Capital, you get more than a lender. You get a team that's on your side, focused on your success.
What kind of projects do you fund?
We fund all kinds of fix and flip projects, including:
Residential properties with 1-4 units

Multifamily projects with 5+ units

Mixed-use projects

Commercial properties
We fund all types of situations, from acquisitions to refinance, and from buy and hold to sell.
What do I need to apply?
The application process is quick. Be prepared with:
Information about the project:
Address

Property Type

Acquisition cost
Renovation goals, budget, and an estimated renovated value
Information about yourself:
Experience with similar projects

Job and stated income

Liquidity (cash and retirement accounts)

Other real estate owned

Credit score – We only run credit if we have to. But keep in mind that low credit is not a barrier to getting a loan.
What documentation is required?
Documentation may depend on the situation and requirements, but typical requirements include
Sales Contract

Construction Budget

Bank statements

A list of properties you currently own (an REO Schedule)

Experience with Similar projects

Credit and background checks

Rental income (for rental projects)

LLC Operating Agreement or Articles of Incorporation
How much money do I need to close?
Liquidity at closing depends on a number of factors but will include funds for:
Down payments as low as 10% of the acquisition

Money to start work on your project

Closing costs and loan fees

Interest payment reserves
Some of this will be collected at closing; some of it we will want to see in your bank statement to ensure you have the liquidity to keep the project moving.
How quickly can you close?
While traditional banks will typically take at least a month to close, we can close in a few days, though this is not the norm. An
appraisal generally holds up the process, though this is not always required for a loan. If you want to close quickly, make sure
you respond quickly to documentation requests and have everything ready.
What States do you lend in?
AL, AK, AR, CO, CT, DE, DC, GA, HI, IL, IN, KY, LA, ME, MD, MA, MI , MS, MO, NE, NH, NJ, NM, NY, OH, OK, PA, RI, SC, TN, TX, WA, WV, WI, WY
Do I need an entity to purchase a home, or can I purchase as an individual?
We only lend to non-owner occupied properties held by a corporate entity.
Are rehab loans fully funded at closing?
The rehab budget is held in reserves at closing, and typically interest is not charged until the funds are used. Funds are accessed
through a draw process. Once a portion of the project is completed, you request a draw inspection. The inspector typically
comes out within 48 hours to review work and submits a report. In some areas, this is a Norfolk Team member who partners
with you throughout the process.
Can I qualify if I have bad credit?
Hard money loans are focused on asset-based underwriting. As a result, the credit score is less important than the project and
other factors such as your experience. We'll want to understand the situation behind your credit score, but borrowers with bad
credit qualify for hard money loans all the time.
Call us or apply now to get a free consultation to discuss your situation!