Top 5 Tips For Low Margins & High Quality
Some people make a lot of money flipping houses. Some make very little or even lose money. Those who succeed turn out high quality finished homes and still come out ahead. Here are 5 tips for producing a beautiful end product while still protecting your profit margins:
1. Choose the Right Property
Few things are more important than how much the home will sell for when you put it on the market. Do your research on neighborhood comps. Look for something that can be upgraded quickly, such as a home that's structurally sound but has an outdated kitchen and bathroom.
Look for a distressed home in a good neighborhood. In a poor neighborhood, even a gorgeously restored home may be slow to sell. In a desirable neighborhood, turning an eyesore into a gem adds up to a hot commodity.
2. Make a Plan and Stick with It
There are upgrades that will increase the value of your home and those that make very little difference. Sit down and plan which ones you're going to address. Once you get started, you'll spot additional upgrades with a "wow" factor, ones that will let you stand back and admire the beautiful work you've done.
Be skeptical of those. If you've chosen the property wisely, it will sell at your target price with the improvements you've already planned. Those little extras here and there can add up in both time and money, and they'll seldom get you more than you put into them.
3. Be Realistic about Costs
Assign a realistic dollar figure to what each improvement is going to cost. If you don't know, get estimates. It pays to assemble a team of contractors who are competent and honest about prices.
If you're an accomplished DIYer, you may be able to substitute sweat equity for dollars. But remember that time is an expense as well, so budget enough of it.
4. Put Your Effort Where It Matters
Look at your home through your buyer's eyes and think about what matters to them. For example, when prospects walk through the door, the first place they go is the kitchen and the second is the bathroom. A stunning master bedroom or rec room is great, but kitchens and bathrooms get buyers excited and sell houses.  
5. Obtain the Right Funding
Finding the right property won't help if you can't buy it quickly on favorable terms. Your can get hard money loans like the ones we provide at Norfolk Capital, and short-term rehab loans that are specifically designed for those who don't plan to own the home for long. Do your research on loan types and keep tabs on what's available in your community.
Get the Right Funding With Norfolk Capital
Funding your flip doesn't have to be challenging. With access to real estate hard money loans through Norfolk Capital, it's possible to have the funding you need to achieve any of your goals. Reach out to us today to learn more about the opportunities we have to help you turn your next flip into a success.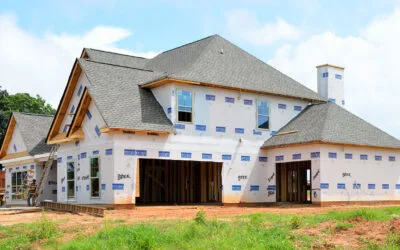 Choosing the right construction loan is a crucial step in turning your vision into reality. We help you find the best alternative in Boston.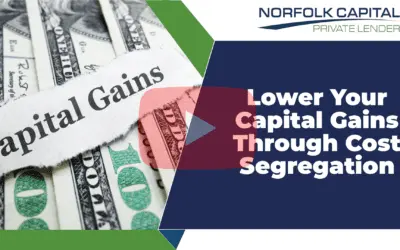 As a real estate investor, you likely understand the importance of maximizing your profits and minimizing your taxes. One way to do this is through cost segregation, a tax strategy that involves identifying and reclassifying certain building components as personal...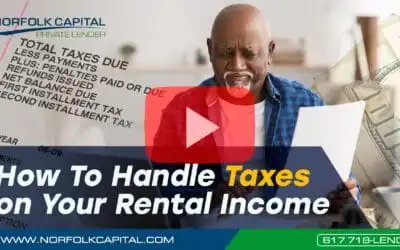 Receiving that monthly rental income feels excellent. You worked hard to get where you are today and now own properties and collect the monthly income. Taxes come into the picture wherever there's income generated by something you own, and a proper strategy to deal...